Our projector rental is now available in Metro Manila and nearby provinces!

Projector for rent Philippines - Services Offered
Our purpose is to provide projectors specific to your event with the most affordable rate.
We only use branded projectors to make sure you have an absolute satisfaction while using our units.
Best of all, we deal our clients professionally so you are in good hands. Our studio is located in Makati City, Philippines.

You can rent our projector even your event is located outside Metro Manila such as: Bulacan,
Pampanga, Nueva Ecija, Batangas, Cavite, Laguna and other nearby provinces.
Affordable. Professional and on time. All are digital projectors (DLP).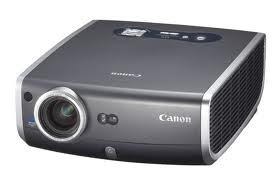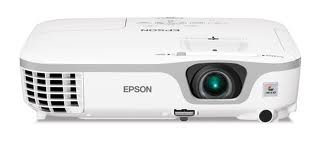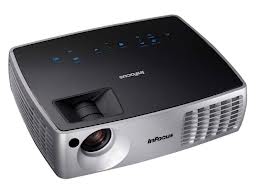 Rates
Package A with Screen

Package B without Screen

5 hour rental
2,700 Lumens
Digital
Perfect up to 100 guests
Onsite technician to setup projector screen

5 hour rental
2,700 Lumens
Digital
Perfect up to 100 guests
Crystal clear video even on walls

Total: P2,000.00

Total: P1,500.00
Notes:
Extra delivery fee maybe charged in some areas
For Package A, crew meal c/o the customer
Daily Rates also available (for long term, minimum 5 days).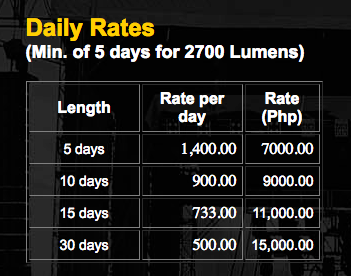 How to book
For our amazing prices and to book, please call us at 09155935076 or email inquiry@projector4rent.com.
Other Services
| | | |
| --- | --- | --- |
| Projector For Rent | Screen And Projector Rental | Rent Projector |
| Lcd Projector Rental | Screen Projector Rental | Rent A Projector |
| Lcd Projector Rental Manila | Lcd Projector For Rent | Projector Rentals |
| Lcd Projector Rentals | Lcd Projector Rent | Projector On Rent |
| Lcd Projectors Rental | Lcd Projector On Rent | Projectors Rent |
| Rental Lcd Projectors | Rent Lcd Projector | Projectors To Rent |
| Rental Lcd Projector | Renting Lcd Projector | Projector Renting |
| Projector Screen For Rent | Rent Lcd Projectors | Projector To Rent |
| Projector And Screen Rental | Lcd Projector Hire | Projectors On Rent |
| Projector Screen Rental | Hire Lcd Projector |   |
| Projector Screens For Rent | Rent A Lcd Projector | Rent Projectors |
| Projector Screen On Rent | Rent An Lcd Projector | Renting A Projector |
| Rent Projector Screen | Overhead Projectors For Rent |   |
| Rent A Projector Screen | Overhead Projector For Rent | Renting Projector |
| Rental Projector Screen | Rent Overhead Projector |   |
| Projector Screen Rentals | Overhead Projector Rental | Rental Projector |
| Projector Screen Hire | Rent An Overhead Projector | Projectors Rental |
| Overhead Projector Rentals | Overhead Projector Rentals | Rental Projectors |
| Overhead Projector Hire | Overhead Projector Hire | Rental Of Projector |
| Where Can I Rent An Overhead Projector | Rent An Overhead Projector | Rental Of Projectors |
| Where To Rent An Overhead Projector |   | Projector For Rental |
| Rent Video Projector | Rent Video Projector | Rent A Slide Projector |
| Rent Video Projectors | Rent Video Projectors | Dvd Projector Rentals |
| Video Projector Rental | Video Projector Rental | How To Rent A Projector |
| Rent A Video Projector | Rent A Video Projector | 5000 lumens projector |
| Projector Rental Video | Projector Rental Video |   |
| Video Projector Hire | Video Projector Hire | Rent Slide Projector |
| Hire Video Projector | Hire Video Projector | Cheap Projector Rentals |
| Video Projector Rentals | Video Projector Rentals | Cheap Projector Rental |
| Hire A Projector | Hire A Projector | Video Camera Rental |
| Projector For Hire | Projector For Hire | Projection Rental |
| Projector Hire | Projector Hire | Audio Visual Rental |
| Hire Projector | Hire Projector | Projection Screen Rental |
| Cheap Projector Hire | Cheap Projector Hire | Audio Visual Rentals |
| Projector On Hire | Projector On Hire | Projection Screen Rentals |
| Projection Screen Hire | Projection Screen Hire | Computer Equipment Rental |
| Projector Rent | Projector Rent | Audio Visual Equipment Rental |
| Projector Rental Philippines | Projector Rental Philippines | Av Equipment Rental |
| Projector Rental Manila | Projector Rental Manila | Projector For Rent Manila |
| Projector For Rent Philippines | Slow-mo Videobooth | Photobooth rental |
| Projectors For Rent | Projector Rental | Videobooth 360  |
www.projector4rent.com | ALL RIGHTS RESERVED 2018 |

Partner Website: Internet Cafe Business | Photo studio for rent | Inspiring website | 
Photobooth Rental and Photo booth services
People who are searching the following keywords on Google bumped to our site:
projetor for rent manila, projector for rent philippines, 
projector for rent, lcd projector, lcd, projector,for rent, philippines, 
manila, projector rent manila, projector rent philippines,
lcd projector manila, lcd projector philippines, lcd projector for rent, 
projector for rent ortigas, projector for rent quezon city, 
projector for rent makati,infocus for rent, projector infocus, manila projector for rent